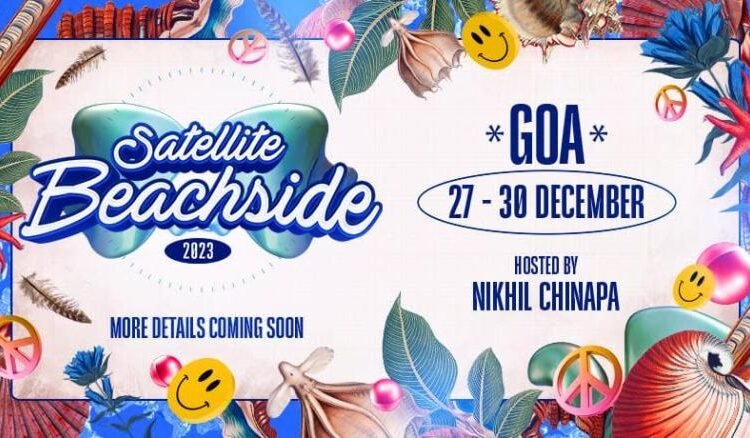 Back with our annual edition of Satellite Beachside Goa, December 2023 4 days with 30+ artists, hundreds of techno hippies and all round great vibes! 
Satellite Beachside Goa is back in Goa this December, where the sound of the waves will be as loud as the music to be played!
Block your dates from 27th to 30th December and grab your tickets soon!
🌐 Why Satellite Beachside?
Unique Vibes: Experience the perfect blend of electronic beats and the natural rhythm of the ocean.
Diverse Lineup: Over 30 artists from around the globe, ensuring a non-stop dancefloor experience.
Goa's Magic: Explore the vibrant culture and breathtaking landscapes of Goa while enjoying world-class music.
🎉 What to Expect:
Sunset Sessions: Dance into the sunset with a mesmerizing view of the Arabian Sea.
Techno Hippie Haven: Connect with like-minded individuals who share your passion for music and good vibes.
Immersive Art Installations: Elevate your experience with visually stunning art scattered across the venue.
Get ready for the ultimate fusion of beats, waves, and good vibes as Satellite Beachside returns to Goa for its annual four-day celebration! Immerse yourself in the rhythm of the ocean and the pulsating sounds of over 30 artists, creating an unforgettable experience for techno enthusiasts and free spirits alike.
satellite goa, submerge, events in December.